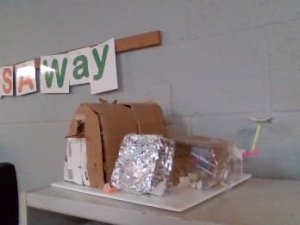 School: Johnson STEAM Academy
Instructor: Amber Williams
Students: Connor Fitzgerald, Dominic Patrick
Grade: 5th
Essay Submitted:
Our home is high quality because it has a food supply, solar power, and water as well. It can withstand tornadoes and somewhat a hurricane. It has three exit routes, one out the balkany, one out the garage, one to the greenhouse. It can stand up even if there's bad weather. You can stay in it for a whole year without going to the grocery store. We used cardboard for the greenhouse and the main house. We used tin foil for the solar panel. We used straws for the water system. We used tape to hold down the greenhouse poly-glass and we also used glue and toothpicks to hold down the house. We used popsicles for the furniture. We also used clay for the plants. Our home is very amazing because it uses natural resources. Our home is a great place to live as well because it's very cost efficient. Our home is very watertight and storm-proof. Our house is very environment-friendly because it doesn't take a lot of stuff from the environment. In school tech apps help designers build and plan their designs to code their projects. In school, math, geometry, science, and calculus help architects. Architects use that to build their blueprints and direct the workers. In school, coding, math, and believing you can would help a contractor. It would be helpful because they need to be responsible and direct the workers. In school, PE and a high school diploma will help you become a logger because you need to be quick, intelligent, and make fast decisions. A high school diploma and commercial license plus PE class will help you to be a mover because you need to be strong and you need to make fast decisions. In school math tools and following directions will help you become an electrician because you need communication, problem solving and customer service skills.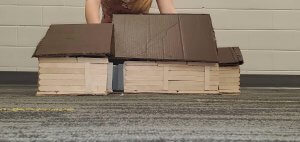 School: Boyden-Hull Junior High
Instructor: Megan Alexander
Students: Eloise De Wit, Sophie Moeller, Brooklyn Koele, Rhiannan Van Beek
Grade: 7th
Essay Submitted:
First, we began by choosing our house from four different house plans, deciding on the best plan to design. All specific measurements of our rooms are on the parchment paper. The house has 4-inch interior wall width and 6-inch exterior wall width. By using two different-sized popsicle sticks, we created the wall thicknesses we have now. We created studs that were 16 inches apart on a half-inch scale. We have one door into the house which is about 2 ½ feet wide. When building, we tried to make sure the measurements were as straight as they could be. This house is supposed to be a small family home. We made sure that the house is equipped with all of the necessities. From the house plan, we changed where the pantry was, due to the kitchen being moved to the living room area. We moved it, because we wanted a spacious kitchen area. Also, we changed how you enter the bedrooms. We used to have it where you would have to go through a bedroom to get to another, so we changed the door access to the hallway to be more convenient. The careers that this project could help us with engineering and architecture. It relates to salespeople and realtors, because we have to write a good description of why this house should be bought which will help sell the property. It is related to architecture in that we made a house plan and had to plan every stage of the project. Engineering skills could be gained through this experience, because we had to plan every length or width of popsicle sticks and decide where some things would go, to make the house seem hospitable and that it makes you feel comfortable. In math, we learn about ratios and proportions, which help us figure out the scales and how to transpose measurements onto the cardboard base. We decorated the interior walls by getting paper and getting the right measurements for the walls then cutting paper out to fit the wall. After that, to add even more detail we cut out cardboard to add a roof. When you had the roof on the house it was a lot of brown so we decided to paint it dark brown to break up that lighter brown of the popsicle sticks. That color would go with the exposed popsicle sticks of the exterior due to it trying to be a bit of a log cabin look on the outside. If someone is renting and/or looking for a home to expand their living space, this house would be a right fit. It's two bedrooms and one bathroom all on the main floor. We built the house to be a little basic but then we wanted some fun so we added some accent walls to add some color to the house, to bring life into the house. We added some cotton balls into the studs to act as insulation. We left a little place in the living room with no wallpaper, so you could see the whole studs being filled with insulation. This house has a great stable roof and structure. The living room and kitchen are so nice, because sometimes when parents are cooking they can't keep that good of an eye on kids. That's why we put them together so the parents can still have an eye on their kids, or they could just watch TV while they cook. If their kids love the outdoors, this house has an amazing backyard full of places to run and play! This house is located in an amazing location with a good school close by, good kids, and plenty of jobs. This house is in a safe neighborhood and doesn't get a lot of trouble around especially when your house is located! There hasn't been a noise complaint either which is super nice to have your peace and quiet. This house is also at an amazing price. And where it's located is amazing, because taxes aren't too high! We also have a low monthly price for the house which everyone nowadays is worried about when buying a house. Nobody should be worried about buying our house because it has a low price, low taxes, and a low monthly price in our neighborhood. There will still be expenses but they won't be unbearable. Look at it though. This is an amazing house with an amazing price.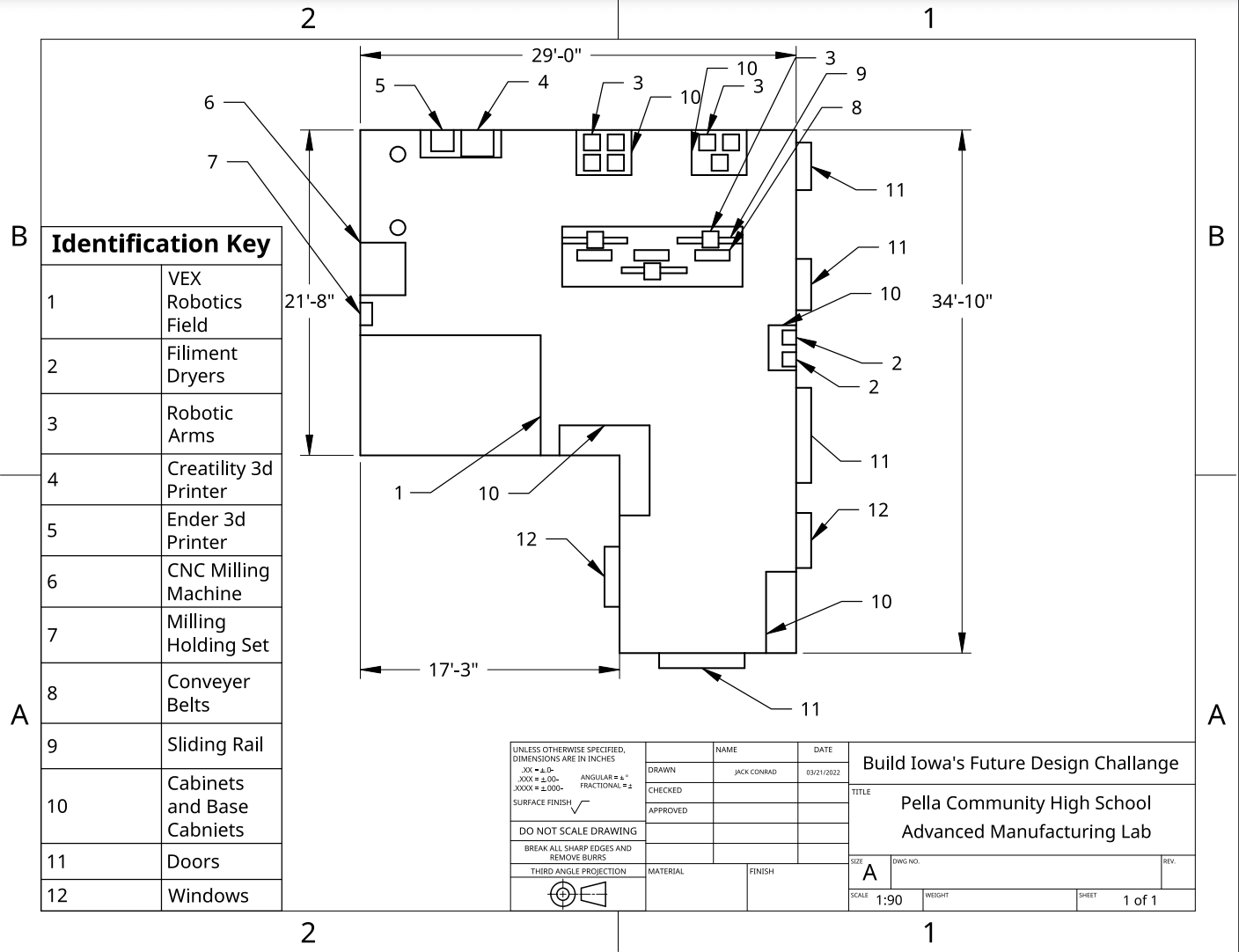 School: Pella High School
Instructor: Brent Ewell
Students: Isaac Boualavong (11), Crista Chenoweth (10), Jack Conrad (10), Stephen Gaul (10), Kaysar Lines (10), Emmalee Spurgeon (10), Grace Vander Beek (10), Wyatt Van Dyke (10), Jackson Van Kley (10)
Grade: 10th – 11th
Essay Submitted:
Build Iowa's Future Design Challenge Iowa Dream and Design Challenge: Pella High School Students Grades 9-12 "Advanced Manufacturing Lab for the Pella High School Career Academy" Jobs in manufacturing are in high demand and are expected to continue expanding with over 215,000 people in Iowa employed in the manufacturing field. Seeing the need for preparing students for local, high-demand manufacturing careers, The Career Academy of Pella (built in 2015) was created for job-based learning and advanced education, but does not offer much work-based manufacturing experience, which is important for the local industries. The creation of an advanced manufacturing lab would provide experience and exposure to different job opportunities, and create a realistic environment for students to learn. Advanced manufacturing is a potential career choice for students looking to enter the workforce immediately after graduation or following the completion of an apprenticeship program. However, most students do not have access to these types of programs. An advanced manufacturing lab would give students the opportunity to experience hands-on learning and gather information on the job while exploring high tech careers. Pella's economy relies heavily on manufacturing, with several large manufacturing companies, including Vermeer Corporation, Pella Corporation, Precision Pulley & Idler, Lely, Ring-O-Matic, and LDJ Manufacturing. These companies will require more employees to keep up with the high demand for their products. An advanced manufacturing lab in the Pella High School could inspire the next generation of future employees to join these corporations. This lab could help students see the importance of what they are learning and its application in the real world. We began exploring the need for an advanced manufacturing lab by collecting feedback and input for our project from leaders in our community such as the Mayor of Pella, leaders of industry, Pella High School's Principal, and the City Administrator. The Director of Work-Based Learning in Marion county, Teri Vos said, "Marion County ranks in the top two percent of counties in the United States for the percentage of jobs in manufacturing, with over 7,500 manufacturing jobs in a county of just over 33,000 people." This statistic shows how Marion County excels in manufacturing and a new lab would be crucial to the success of the local corporations in the future. All of the leaders we contacted said they believed that this lab would be viable. Our team began researching other manufacturing labs to begin the design layout. The proposed Advanced Manufacturing lab would use a storage area in the back of the Industrial Technology lab in the school district's Career Academy. The design accommodates safety guidelines, such as a second exit, advanced manufacturing equipment (which includes robotics, automation cells, 3-D printers, CNC machines), and a plan to provide electricity for the equipment in the lab. The total cost analysis for the lab was divided into two phases based on our research of past school district funding and grant applications. The expenses for the first phase of the project was estimated at $69,450 and the second phase was estimated at $30,115. As students of the Principles of Engineering class at Pella High School, the "Build Iowa's Future Design Challenge" provided us a chance to learn about teamwork, innovation, and the application of project management skills which allowed us to get into the shoes of an engineer or project manager. As a group, this project gave us opportunities to apply critical thinking, set clear goals and deadlines, establish individual roles, engage in collaborative discussions, utilize group decision making, and ensure consensus through adaptability skills. Specifically, the design team used brainstorming and creative thinking in designing the floor plan for the lab while the cost analysis team used investigative research, mathematics and accounting skills. In conclusion, Doug Hundt, President of Industrial for Vermeer Corporation outlined the connection that this project would have on the community and school district by saying, "The advanced manufacturing lab would be a catalyst for the education and development of the future workforce. The lab would give students exposure to the career opportunities in advanced manufacturing as an option to their future education and career choice beyond high school." 2022 Iowa Dream and Design Challenge: Pella High School Students Grades 9-12 Student Team: Isaac Boualavong, Crista Chenoweth, Jack Conrad, Stephen Gaul, Kaysar Lines, Emmalee Spurgeon, Grace Vander Beek, Wyatt Van Dyke, Jackson VanKley Teacher: Mr. Brent Ewell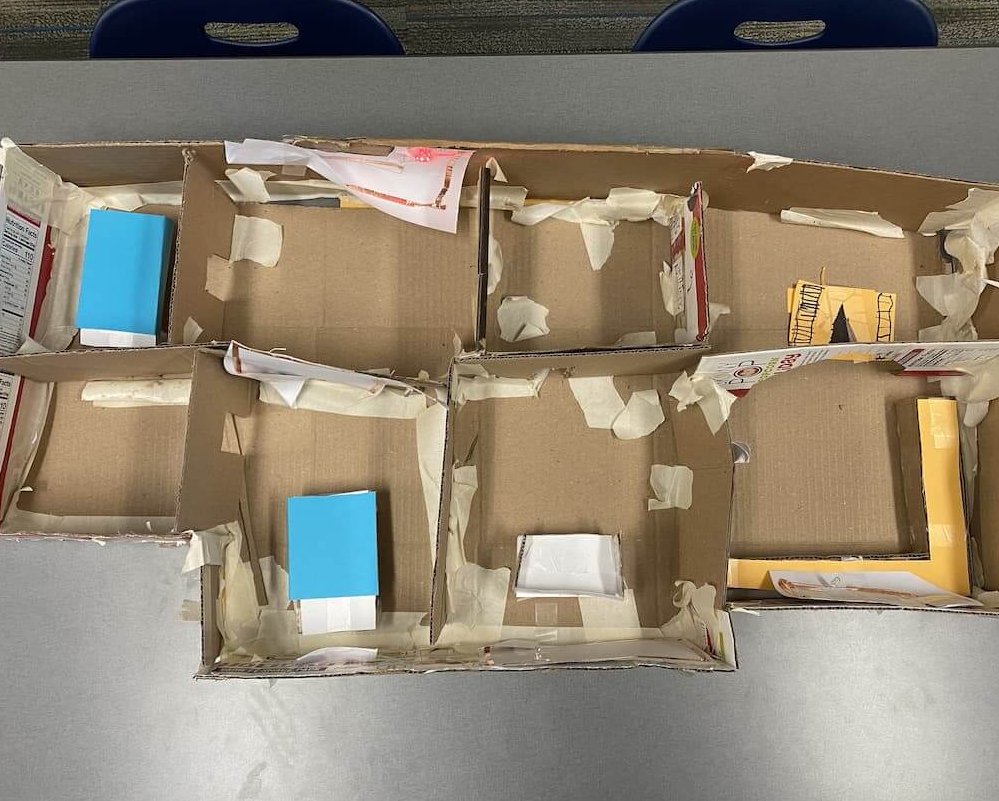 School: Lewis & Clark Elementary
Instructor: Kari Thomas
Students: Josh Burianek, Brandon Newman, Ben Waggoner, Garrett Ashcraft, Mikey McCombs, Reed Doughman, Drew Handley, Justin Landon, Rachel Tharp
Grade: 5th
Essay Submitted:
Imagine this world if every home was eco friendly, sustainable, and safe. It would be a miracle, however this is nearly impossible to do. With eight billion humans living on this planet, the amount of resources that this would require would be more than overwhelming. But this isn't stopping engineers around the world from trying, no matter the age. This house stands out from the rest, although its size is average, the overall design makes for a very interesting, and impressive end result. With eight rooms in total, there is more than enough room to comfortably settle down. The rooms consist of two bedrooms, two bathrooms, a living room, a kitchen, a dining room, and finally a gaming room. Our home includes 20 solar panels which gives our home the proper amount of power to supply the home. Along with this, we have included an outside garden, which is where the majority of our food supply comes from. Although the house is on the smaller end at 978 square feet bringing the total to $121,000. This is less than ⅓ of the average home, which is closer to $370,000. It has been proven that smaller houses are more eco friendly than larger houses. We have also included recycling bins to show that this house uses recyclable materials. During the creation of this model we used both mathematics and reading to plan this prototype. We measured the lengths of each wall, multiplying width and length to get the area and calculated the perimeter, and researched to learn more about creating buildings. Many jobs will be required to make this home, however the end product is definitely worth the work. The first job would normally be the carpenter, however our house is different. Instead of cutting down trees and using wood, we are using an eco-friendly 3D wall printer, this reduces costs and the amount of greenhouse gases being put into the air can be lowered. The wall printer would be made and used by engineers, which means engineer's would be the first needed job for our house. We would also need an electrician, who would use the solar panels for the power. Speaking of solar panels, the next job is the roofer who makes the roof and solar panels. The 4th job needed would be the plumber. The plumber would install and repair the water systems that run through the house. The 5th job would be the HVAC technician. They would install and maintain the heating,cooling, and ventilation systems throughout our home. This design is without a doubt, a house of the future.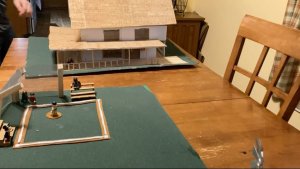 School: Kirn Middle School
Instructor: James Eddy
Students: Garrett Robertus, Emma Richwine, Eben Flenker
Grade: 8th
Essay Submitted:
The house is a 2 story modern farmhouse with a large yard and porch. There is an open main floor with an office and upstairs there are three bedrooms and a master bathroom. There are 2 floors to ceiling windows on the back of the house and overall plenty of natural lighting and space. The home comes unfurnished but there is plenty of space for a kitchen, living room, office and several bedrooms. You could also set up an outdoor living area as there is plenty of room in the yard around the house. The house is a nice size with a large sloping roof, basic white walls and wooden floors. The rooms are bright, large and open and there are lots of windows. The quality of the property is overall good and with room for some nice furniture and appliances this could easily be a wonderful home for anyone from big families to small families to just two people. This house would be a great place to live because of the abundance of space and natural lighting. It is on a large spacious piece of land that has plenty of room for outdoor activities. The porch wraps around half of the house and has a porch swing on the corner. I think that people with large families or people who are in need of lots of space would benefit from this house. This would also be a good place to live if you wanted to start a farm as there is lots of flat, wide open space to grow plants or house farm animals. there may even be enough space to build a barn or a large shed on the land. I think this project was a very helpful learning experience. This project alone helped improve my planning skills as well as my teamwork skills. Teamwork was a big part of this project because if you didn't cooperate with your groupmates the house would not have worked or looked good at all. I think this helped me and my group get through small struggles and arguments and work better together as a team to get to the finished product. Planning was also a very important part of the project because if we didn't plan out what we were going to do we would have failed miserably. A lack of planning would have caused this to completely flop and even though a little improvising is normal for this kind of project planning is still essential. Teamwork and planning are also important in jobs that will involve engineering. Without these things engineering would be incredibly difficult and unsafe. Working together is half of an engineer's job and being able to communicate well with others is very helpful. Being an engineer can pay lots of money and skills learned with this project and in school can help get you into this job.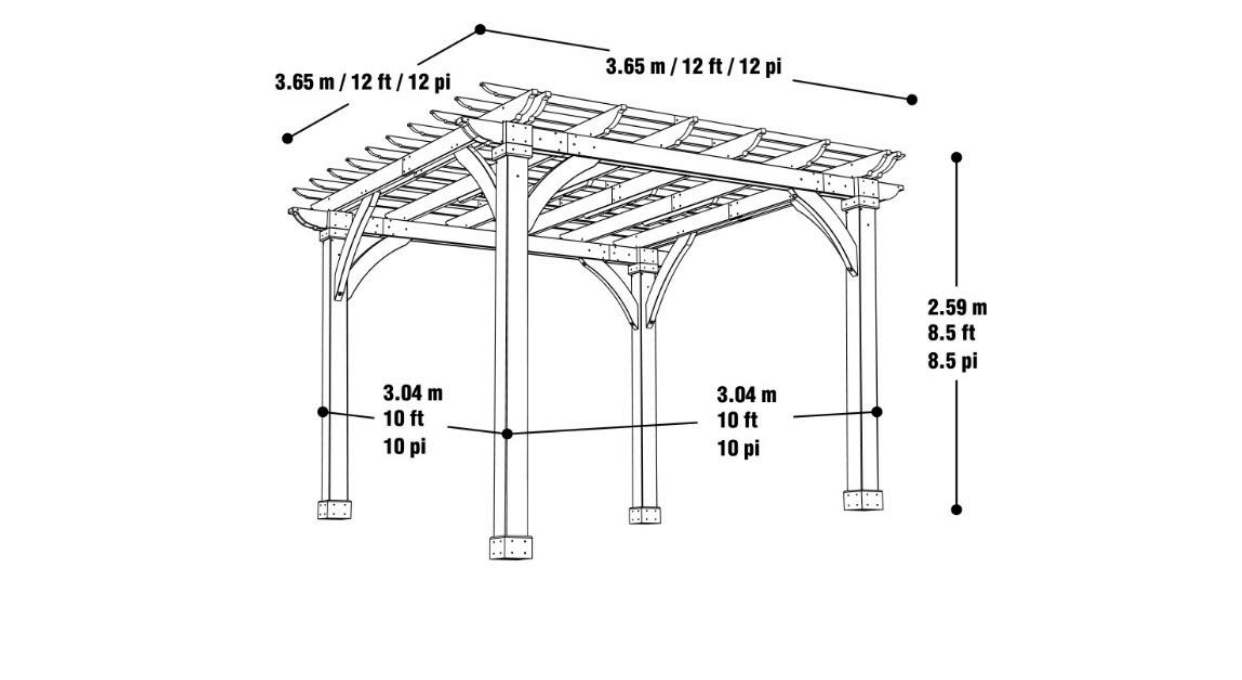 School: Alternative Learning Center
Instructor: Joe Bormann
Students: Heaven Conley, Lucas Larsen
Grade: 12th
Essay Submitted:
The text below is absent of pictures and research. Please see attachment for complete details. Dubuque Alternative Learning Center Campus supports our communities' At-Risk students. This designation is given because students have fallen behind on credits needed to graduate or they have extenuating life circumstances that have impacted how and when they can engage in the learning needed to successfully graduate. We want to make a celebratory space for our students to ring a bell upon graduation. Throughout this year we have brainstormed ideas for acknowledging our graduates. Graduates are invited to "walk" with their peers from Senior & Hempstead high schools during the commencements at the year's end. Students accomplish so much in catching up on coursework and finding motivation to be successful when dealing with adversity, but when a student graduates early, there is no celebration. Teachers Nicole Thor, Rachel Evanhoff, and Graduation Coach Karin Anderson came up with an idea to honor these accomplishments by ringing a bell. This would be our way of celebrating and acknowledging the student's success as they ring the bell and move on to the next chapter in their life. Our construction teacher Joe Bormann liked this idea but wanted to expand it to a larger scale "bell" so the entire campus could hear the celebration. Students want to pour a concrete slab, make park benches, and create a space adjacent to our school's entry way. This area would become a conversational area that would house the bell and signify student success. The space would look like a pergola with the bell suspended in the front center of the space.We have contacted Edwards Cast Stone with our bench idea, and they've generously offered to supply materials for forms and walk us through pouring the benches. The following is a CAD model they produced as well as a quote on what the final benches would cost to purchase:
CAD Bench Models:
The benches would be presented beneath the pergola in a conversational set-up. The bell would be centered, hanging from the rafters of the pergola. Here is an example of the pergola (a three-sided pergola has been suggested as well):
Pergola visual representation:
Cost Breakdown:
The pergola would cost roughly $1600 in raw materials and anchors/brackets. The concrete slab for the pergola and benches to sit upon would cost about $300 for two cubic yards of concrete and roughly $300 in forms, fasteners, and gravel.
The "Bell of 46" would be a large Gong. We are wanting to take a large Oxygen Cylinder and cut the bottom off and suspend the tank. If we have the cylinder sandblasted and powder coated, the bell will last a long time. Sand blasting and painting would cost $250. Former student Willie Plowman works for Premier Powder Coating and said he is willing to get this work done for free. In total, the rough cost is $2950.00. Right now, it looks like of the $2950 .00, $1050.00 would be in-kind donations.
Feedback from school and community:
Karin Anderson (Graduation Coach) said this would be helpful to the students because it would give them experience in landscaping, design, construction, sand blasting, and in stone casting.
Jennifer Erickson (Guidance Counselor) said this would benefit students because it's like a sign of completion. She also thinks it is worth doing and is valuable for the students to feel that accomplishment of graduating.
Kyle Loso (Para-educator) said that he thinks this is valuable and is looking forward to seeing it. He also thinks it would make the school grounds look a little bit better.
Casey Studer (Assistant Principal) Thinks this is viable and he believes it will have a positive impact on the students and staff and he believes it will improve the climate culture at the Alta Vista Campus.
Ashton Lowing (Student) Said it's a good idea because when students graduate it's like them achieving a goal. He also thought it would be a nice idea to retire the bell in a display case after a few years so people can see all the names on every bell.
Lucas Larsen (Student) As a student here I think this can be done and I feel the bell would be something I would look forward to ringing when I graduate, I feel like it would also have a positive impact on the students, and it would encourage them to get work done so they can graduate.
What students learn:
In school, math students will use proper measurements to make sure everything is accurately designed, and the wood is cut correctly. Students learn construction, how to properly use tools and to pour concrete. Students learn computer aided drafting and design so they can successfully plan before they build. When building this project students learn to use there problem-solving skills when running into issues. They will also use their communication, collaboration and even creativity skills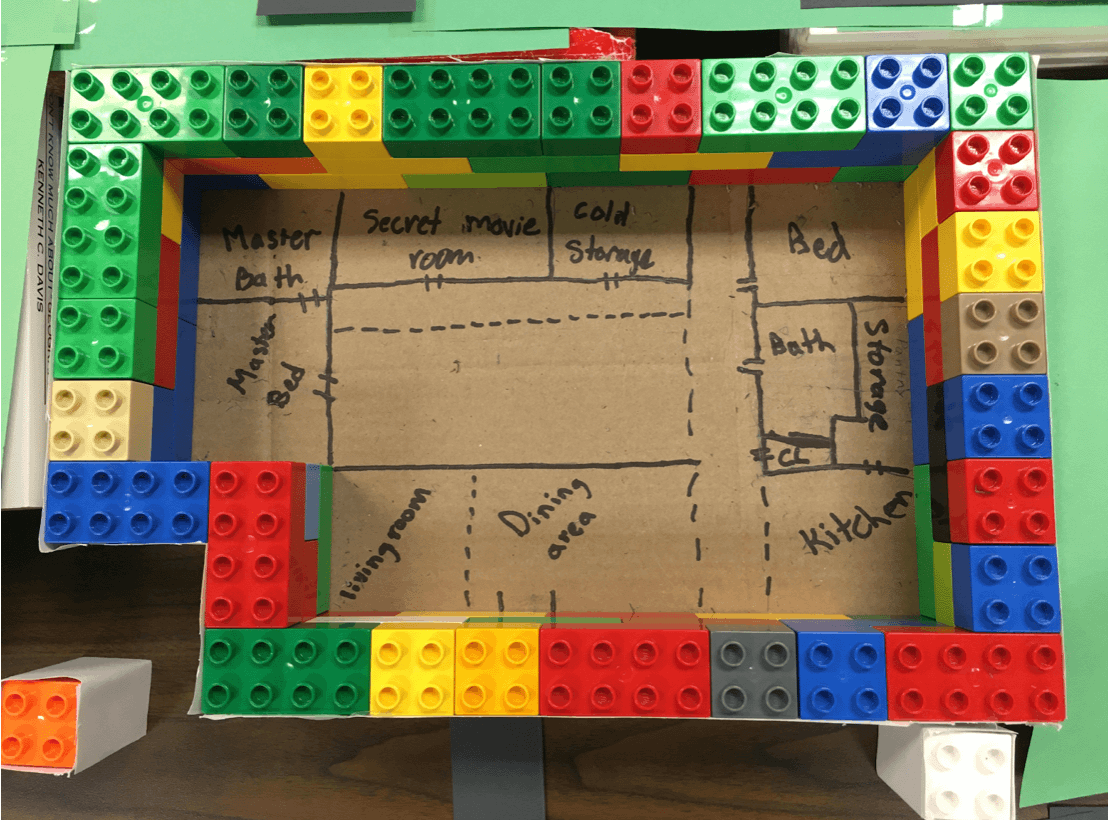 School: Westwood Elementary
Instructor: Brian Steele
Students: Abby Nink, Surianna Bebee, Naomi Terry
Grade: 5th
Essay Submitted:
-5 Beds
-3 Baths
-4 Car garage
-Balcony
-Indoor cold storage
-4428 square feet
Property Details
This house is a beautiful two-story building. The bottom floor is built into the hill whereas the top floor is on top of the hill. It has hardwood floors, carpeted bedrooms, and a 4 car garage. The kitchen is wide and has a walk-in pantry. It's connected to the living room/dining room. The living room has a fireplace and is very spacious. There are three bedrooms on the top floor and two bedrooms on the bottom. There are also two bathrooms on the bottom and one bathroom on the top floor and they are all white granite tiling. There's a secret movie room built behind a bookshelf that you open by typing in a passcode. Also, this house has a balcony on the top floor which is built above the porch on the bottom floor. There's also an office and piano room. You should come see this house because it's the perfect place to live but hurry before it's gone!
Careers:
Architecture
This project involves architecture because an architect plans and designs buildings. In this project, you make blueprints, design, and pick the best design for a house, which is very similar to what an architect does. This could encourage kids to try out architecture when they are older. In school, you learn how to find the area of an object by multiplying length times width times height, which is something that would be important in architecture.
Engineer
This project involves being an engineer because you build a house. In this project, you invent, design, and build a house. This could give kids an advantage if they want to be an engineer. In school, you learn Science, which would be very helpful if you want to be an engineer.
Realtor
This project involves being a realtor because you write a description of the house. In this project, you write an essay about the house you created. This may encourage kids to try being a realtor. In school, you learn how to write persuasively, which is something that you'd need to know how to do if you want to be a realtor. A realtor would need to know how to write descriptively to sell the house they are advertising.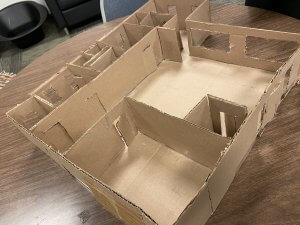 School: West Marshall Middle School
Instructor: Allison Bartholmey
Students: Avery Buck, Mia Christianson, Landrey Peterson, Sophia Simms
Grade: 7th
Essay Submitted:
This house is a great place for a family to reside in. Our house has three bathrooms, three bedrooms, an office, and an open floor plan. Driving up to the home you can park your car in the 20 by 16 foot garage. Upon entering through the front door you will walk into the open concept kitchen, living, and dining room. Located near the kitchen, and the living room is a half bathroom. As you walk farther into the house there is a master bedroom including a master closet and bathroom. Next to that there are two bedrooms connected by a jack and Jill bathroom with a separate room for the shower and toilet. Each of these bedrooms also have a closet. Finally in that far corner of the house there is an office which is a great place to get work done. The quality of our house is very good. The house is very livable and offers many combination options for a layout. Because we are located in Iowa we have a peaked roof to help protect the roof and house from snow. We have fiber cement siding because it is very durable, it looks good as well. We have carpet in the bedrooms for a comfortable design, and vinyl flooring in the kitchen, living room, and dinning room, for easy cleaning. Our home has a very logical floor plan making it flow very nicely. In our house we also decided to leave the house pretty open to give the family opportunities to make the house their own. Our home would be a great place to live because it is very family friendly. Our layout makes it a more accessible and livable home. Our house also provides a security system making it a safe place to live. The house also provides many great spaces for families to bond together, while also leaving space so privacy is welcome. The home we have designed works great for hosting family and friends as well. A house offers a sense of security in someone's life whether it is feeling loved by others or feeling accepted. A house also tells a story about the people who live there. We believe that our house provides spaces and opportunities for that to happen. Warm and cozy is generally the feeling associated with a good home and the layout of our house provides those things. There are also many things students learn in school that connect to specific careers involved in this project. All math classes help architectural engineers create a strong and supportive framework. This also helps them in their blueprints and initial sketches. Math also helps them calculate the probability of issues the construction team might run into. Many schools also provide classes like woodworking and welding. These things help students gain knowledge and tools on how to work in construction. These things would help a construction worker a lot, as well as get students excited about engineering. These classes also help with perseverance and focus. These are important attributes for engineers that need to overcome difficult problems. Art classes provide many good attributes for students interested in interior design. The interior design of a house can really make a house feel like a home. Color theory, composition and perspective are things learned in art class that help interior designers, as well as adding color and texture to rooms. Many things learned in school directly affect the careers in the house design challenge. There are many different implements that contribute to designing a house. When putting together the knowledge we learned in school, as well as focusing on a sustainable and liveable house. We have created a house that is sturdy, flows well, welcoming, livable, and ensures a good quality design. All of these things together are what make our house a home.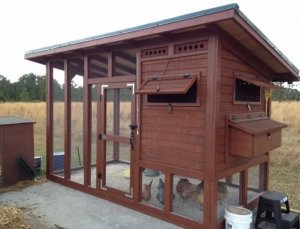 School: Hillcrest Academy
Instructor: Mike Severino-Patterson
Students: Luke Schrock, Jace Rempel, Grant Bender, Jack Endahl
Grade: 11th
Essay Submitted:
3/31/2022
Hillcrest Academy Plant Science Class

The main objective of this paper is to show the benefits that a chicken coop would give to our school. The chicken coop project would be worked on by students in several classes at our school while the project design is being produced by the Plant Science class. The main goal is to build a functioning chicken coop that can be used in ways such as producing eggs, providing a learning factor for other classes, and giving students in our construction class something to do. The overall goal of this project is to provide food and a source of learning for the entire Hillcrest community.
Design of Project
The overall dimensions of this project will be 14' wide, 8' long and 12' tall. n This coop will consist of a nesting box and an easy access point/ hinged door for removing eggs.The entire structure will be inclosed in chicken wire, and the chickens will have access to the grass below. The steel roof will allow for a more weather proof/resistant quality.We will use 3" screws or 2.5" nails to assemble the structure.
Cost/ Material list
The total price for this project would be around 1,964 dollars, however we could go without a couple of things. For instance the concrete, gravel, and sand which would not only shave off 43 dollars but it would allow for more grass and the possibility of moving the structure with the school's tractor. Another thing we could take off is the gutter system which, with the screws bolts and the gutter itself, would shave off 37.24 dollars, which would bring that total we said before to about 1,883.76 dollars. We may also plan to ask for donations, potentially up to $300 worth of wood.and other materials.
Community Feedback/Interviews
We interviewed Maria Boucher, our school cook. We asked her, if we have chickens would she use them? She replied, "Yes, we can do that. We have to be aware about the state because the state is going to ask different questions about it like where are you guys getting the water and how do you guys clean up." We also asked her how many eggs she would need a day, to which she answered, "Depends what we are going to have on the menu. We can use like 30 eggs for one meal. Finally, we asked Maria what she can do with the eggs if the state doesn't allow them for school meals. Maria said, "I can help you guys make a meal. You can cook it, but I'll be there to tell you how."
Next we interviewed Liam Schrock, a freshman at Hillcrest Academy participating in FFA. First, we asked what you can learn from taking care of chickens. "You can learn the responsibilities of taking care of something and the requirements of it," answered Liam. Next, we asked why he thinks raising chickens at Hillcrest would be a good idea. Liam replied by saying, "I think it would be a cool experience and there would be fresh eggs." Another person we interviewed that we thought was important to get their insight about the project was our facilities director here at Hillcrest Academy, Zach Weiss. The first thing we asked Zach was, what would be your biggest concern with us raising chickens at school? Zach answered "My biggest concerns would be something like eating or killing the chickens as well as the project itself, making sure it looks good and makes campus look better, not worse." Next we asked him, In what ways do you think we could make this project more viable? Zach answered and touched on his answers from before and said, "making sure the chickens are 100 percent safe from any predators, and appearance is taken into consideration when building it."
Community Impact
People in the community at school and at their homes can take and use eggs for any need, including in food. We could donate eggs to some kind of group or organization in need. If we use the eggs in school lunch the shells make good compost for the school to use in our compost. The chickens can also eat the compostable food waste from school lunches. The impact that having a chicken coop would have on the school community would be great. The educational factor is that students can learn basic animal husbandry skills for the chickens and which management practices produce more eggs. Students can also research nutritional benefits of farm fresh eggs vs store bought/ conventional eggs. Students can learn about animal behavior and how it is affected by the season, including seasonal effects on egg production.