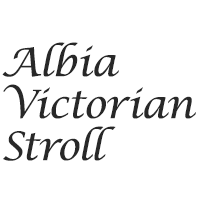 Albia Aspire students were approached with an opportunity to produce a promotional showcase video for the annual Victorian Stroll event.  Learn more about this project from the project lead and the business partner in the video below.
Project Details: Video Planning and Production
Albia Victorian Stroll
This project was completed by students in the Aspire program, an authentic learning and STEM BEST program in the Albia community school district.
Video production, marketing.
Photography/video shooting and editing, story boarding, marketing, event promotion, project scheduling.
Watch the video recap of this project.