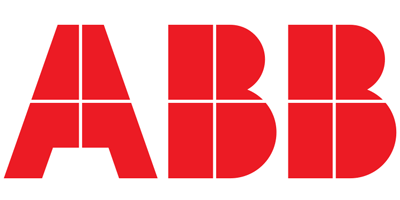 5th-grade students at Danville Elementary worked with local engineers on a future-ready assignment answering the question, "Why robotics in manufacturing?". Students went through a design and manufacturing challenge in class with local engineers that are employed at ABB out of Burlington, Iowa. Learn more about the project below.
Project Details: Podcasting and Presentation
The project was available to all 5th-grade students at Danville Elementary as a part of a learning module. 50 students participated.
Robotics and automation in manufacturing.
Successful team collaboration, audio presentation, constructing a researched argument.
Engineers from ABB visited the classrooms to explain their roles to the students and give students some insight into the industry. Once students learned about how a manufacturing cycle works (from prototypes to mass production), they were asked to create an argument for why robotics and automation are important in the industry. Students created podcasts in groups to explain why it is important to move manufacturing into the future with the integration of new technologies, engaging in research, planning the project, and creating a team logo along the way. Students discussed job security and expansion opportunities for computer programmers and designers with the addition of newer technologies in manufacturing. Once students finished their end products, the ABB engineers returned to the classroom to observe the podcasts and give the students real-time feedback.
What Success Looked Like for This Group
The authentic audience (ABB engineers) for this project played a huge part in students getting excited and interested in the subject matter. Because they had an outside audience that they don't usually get with traditional classroom projects, the students were eager to share their podcasts with the real-world professionals who are affected by robotics and automation every day. The students didn't need any specialized training for this project, and engaging with their peer groups and mentors throughout the process allowed them to experience what they learned about robotics and automation on a deeper level than they would have with traditional textbook learning.
Teacher Involvement
5th-grade teacher Ross Allsup, local GPAEA consultant Laura Williams, and the local engineers worked together to plan an engaging learning experience for students. For this project, the engineers became the teachers or project mentors and Mr. Allsup became the project facilitator, really allowing this project to be student-centered. Mrs. Williams served as a consultant, bringing in resources and tools to help students with project management as needed.
Educator Takeaways
Mr. Allsup really enjoyed having the opportunity to facilitate the project and hopes to add more experiences like this to his curriculum in the future.
Partner Takeaways
The ABB engineers involved had the opportunity to expose a new generation to the processes and daily challenges faced in the manufacturing industry. They also shared their personal journeys in education, letting students know the different paths that are available in order to become an engineer.