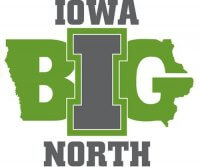 Students from New Hampton involved with Iowa BIG North hosted a Network and Opportunity Fair at New Hampton High School. Learn more about the event here.
Project Details: Planning and Carrying Out the Networking Event
NICC
Multiple New Hampton students that are involved in Iowa BIG North set up the event.
Event planning, interviewing, researching, project management.
Communication skills, organization, professional etiquette.
The New Hampton students in Iowa BIG North took hold of a proposed idea to host a career fair and then took the necessary steps to make it happen, from planning to the actual event. They attended sector board meetings to bring forward their ideas about how the event could be carried out best and worked with their Career Learning Link Coach from NICC throughout the coordination to make sure the event was a success.
Throughout the month prior to the event, the students were prepped with their teachers on proper interview etiquette, how to research the businesses attending that they were most interested in, and they also generated questions to ask businesses during the networking fair.
The students who helped plan the event got a lot of positive feedback from businesses, fellow students, and their teachers.
What Success Looked Like for This Group
The outcome of the actual event was great—the students who planned it got a lot of good feedback, and 45 different businesses attended with about two representatives for each. Seven career panels were held with at least 8 business members and around 25 students.
Additionally, the NICC Sector Board Initiative has had five new members asked to join after the event, and the student group is already planning events for the coming semesters. One student said about the event, "I tried to skip school, but my mom wouldn't let me and I'm so glad I didn't. I learned more today about my future than I have the last year of school. Please make all students do this. Especially us seniors who think we have it all figured out. It was eye-opening."
Partner Takeaways
Throughout the event, businesses attending the event had the opportunity to talk with students who were interested in pursuing careers in their field and gauge the interest level of the next generation of the workforce.