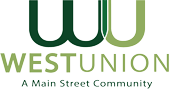 In the spring of 2021, the Clearinghouse for Work-based Learning encouraged educators to apply for a project currently on the Clearinghouse's project board or create a new project to add.  Then they would complete the project while documenting the process and their reflections, along with thoughts from the business partner and students.  The video below was created as part of this opportunity.
Project Details: Signage Materials Science 
City of West Union's WasteWater Treatment Plant 
This project took place with students in the Applied Chemistry class at North Fayette Valley school district.
Materials science, chemistry, research, information collection & synthesis. 
Skills Strengthened:
Communication, problem-based inquiry, collaboration, decision-making. 
Watch the video recap of this project.